2017 Edition of the guide The Good Traditional Table
The Guide's fourth edition is ready with an important innovation: as well as Italian restaurants, it also lists restaurants abroad selected as 'Good Tables' by Delegations worldwide.
Delegates, Regional Coordinators, Regional Study Centre Directors and Academicians collaborated to review 880 establishments (760 in Italy and 120 abroad) whose cuisine respects the values of their local culinary traditions.
The printed version of the Guide is accompanied by an online version to make it easier to share information, for instance by recommending restaurants to a friend who is visiting one's hometown and would like to appreciate its food better.
---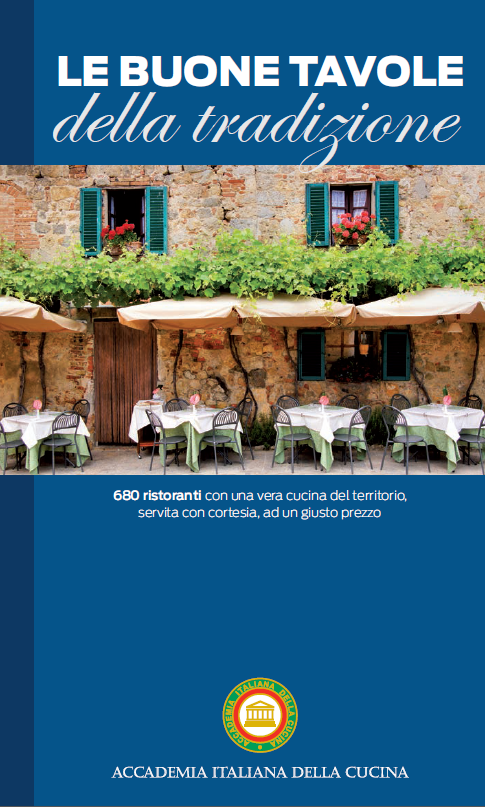 2015 EDITION 
 680 restaurants in Italy that provide genuine local cuisine, served professionally and priced fairly.
The Guide is the result of the collaboration of the Delegates, Regional Coordinators, Directors of the Regional Study Centers and the Academicians.