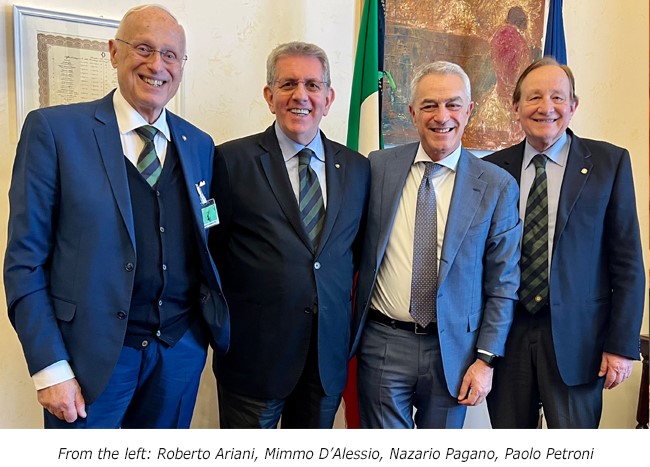 On 16 March, an interesting and fruitful meeting with a view to future collaborations was held in the seat of Italy's Chamber of Deputies, Montecitorio Palace.
President Paolo Petroni, First Vice-President Mimmo D'Alessio and Secretary-General Roberto Ariani were welcomed by 
Senator Nazario Pagano, President of the Prime Ministerial Constitutional Affairs Committee
. President Pagano eagerly learned about the Academy's roles and activities, appreciating what it has done for Italian food culture in the past 70 years. After guaranteeing his own and his governmental body's support, he accompanied the Academicians on a tour of the Montecitorio Palace's lavish interior: the Great Hall, the Queen's Hall, the Aldo Moro Hall and the Sala della Lupa ('Hall of the She-Wolf' said to have raised Romulus and Remus).