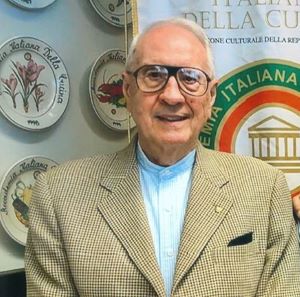 The Academy has established a prize in memory of the Academician and journalist Gianni Fossati, who passed away in March 2020. A dedicated cooking enthusiast, Fossati joined the Academy in 1991;in 2009 he joined the President's Council, and in 2018, President Paolo Petroni chose to have him at his side as First Vice-President.
The prize is awarded to a print-medium journalist (officially enrolled as a journalist, publicist or trainee journalist) working in dailies or periodicals, who is not an Academician and has attained particular distinction through commitment to promoting and honouring Italian cuisine. This annual prize includes the monetary sum of 5,000 (five thousand) Euros and a certificate. Nominations (supported by CV, motivation and articles) must be sent electronically to the Secretariat by emailing (segreteria@accademia1953.it) by 30 November 2021.
Prizes are allocated by the President's Council.