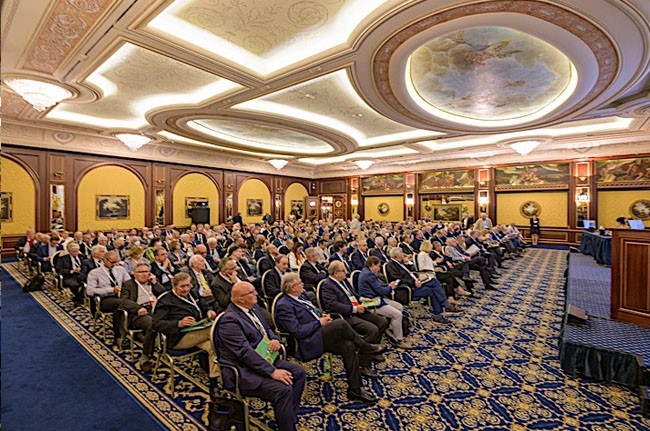 An Extraordinary assembly of Delegates convened on 21 May in the Conference Hall of the Grand Hotel Dino in Baveno.
President Paolo Petroni, flanked by the notary Manlio Carlo Soldani taking the minutes, opened the meeting by telling the 212 Delegates present about the demanding task of drafting the Academy's new Statute, undertaken with assistance from the firm Pirola, Pennuto, Zei & Associates. The document, preliminarily examined and approved by the Academic Advisory Council this last 21 April, was thus unanimously approved.
At the Assembly's conclusion, work continued with the Delegates' Forum: an opportunity for constructive discussion and dialogue whose eight speakers presented Delegations and Legations' Academic activities and methods of operation.
The President closed the meeting by thanking the Delegates, to whom he presented the memorandum of understanding signed with Italy's Ministry of Agricultural, Food and Forestry Policies and the proposed collaboration with the Ministry of Foreign Affairs and International Cooperation for shared promotion of projects and development activities in support of Italy's food and wine heritage.