Traditions of the Table – 3,000 Recipes from the Regions of Italy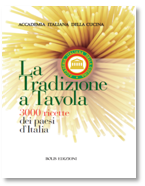 This new edition of the Italian Academy of Cuisine's cookbook is the result of a detailed compilation that allows for considerable latitude in interpretation. This volume presents over 3,000 recipes (1,000 of which did not appear in the earlier edition): from the classic and most famous to the lesser known. They give us a taste of some traditions that have all but been forgotten even by local residents.
This work is the fruit of the labor and research of the 27 Regional Study Centers that represent each Italian region. One of the many strengths of the Italian Academy of Cuisine is its capillary presence throughout the country, which makes it possible to deepen our knowledge of uniquely local gastronomic customs.
---
 The Cuisine of the "Bel Paese"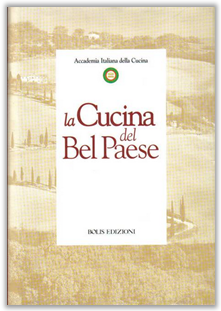 Published in 2002, this book is collection of over 2,000 traditional local recipes chosen by the Italian Academy of Cuisine over the years.  This volume has been translated into English, French and German.